Gardner Manufacturing is a Wisconsin-based metal products manufacturing company. We have extensive metalworking capabilities to handle any job, of any size, and of any complexity.
Customers come to us for our diverse metalworking capabilities and stay with us because of our personalized service, on-schedule delivery and attention to quality.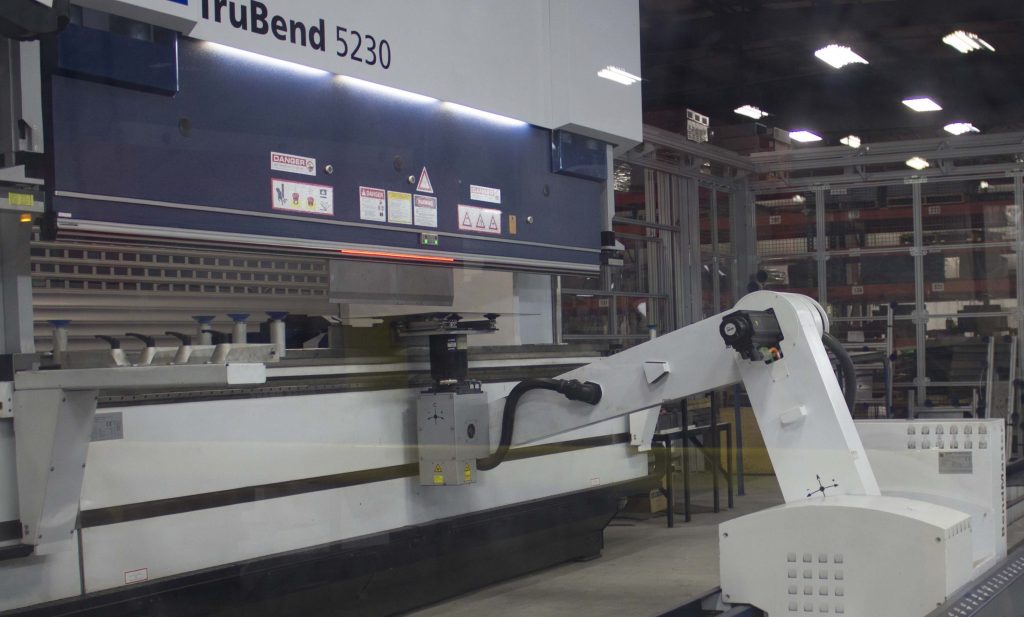 Why Choose Us
Quality
We regularly meet and exceed the strictest quality requirements and specifications in automotive, aerospace, medical and industrial.
Capabilities
Our machining, welding, assembly and paint services provide a one-stop shop for metalworking product manufacturing
Service
We pride ourselves in delivering on-time, every time metalworking services at exceptional value.
Supplier of Choice
We have a solid reputation as one of the best metalworking firms – not only in Wisconsin but throughout the Midwest US.
Custom Metal Products Fabricating
Fabrication of sheet and structural steel
Machining, laser, punch, robotic forming
Welding (MIG and TIG)
Mechanical Assembly
Paint: Powder Coat, Wet Coat, CARC, Zinc phosphate, Iron phosphate, parts up to 20 x 10 x 8 feet
Prototyping
Silkscreening
Engineering Services
Standard Products
3R hoods
3R enclosures
Sun shields
Electronic Interchange
CAD/CAM: AutoCAD, SolidWorks,
EDI (Electronic Data Interchange)
Certifications and Memberships
Certified welders
ISO 9001:2015
MBE Certified Enterprise
ITAR
PPAP quality process
UL Type 1
UL1332 certified powder coating
American Welding Society
Primary Markets Served
Defense, transportation, Industrial
OEMs, medical, construction
Wind and solar energy
Factory automation and materials handling
Electronic signage
Contact Information
Gardner Manufacturing, Inc.
1201 West Lake Street, Horicon, Wisconsin 53032
Phone: 800-558-8890
Fax: 920-485-4370
Founded 1928
160,000 sf facility
120 employees, 3-shifts
Primary Contacts: